Home /
Nadezhda Sitnikova
Nadezhda Sitnikova
Has been employed at Project Development Institute No. 1 since 1984. Completed a large range of projects as Senior Engineer and Assistant Chief Engineer in the flagship project of the Institute – Atommash Plant in Volgodonsk. Later took part in work on such projects as Katoka Ore Mining Company in Angola, Stationary Container Terminal in St. Petersburg, and others.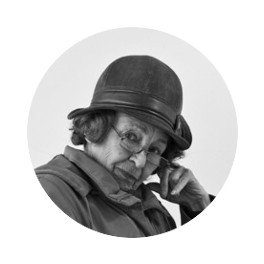 In the First Person:
My first work day at the Institute was Monday, December 13, 1984. I was initially hired as Senior Engineer and Acting Assistant to the Chief Design Engineer (CPE) of Atommash Plant. The plant was being built in Volgodonsk, Rostov Region at the time.
The first stage of the project was complete, and the plant was already in operation. The Institute continued design work and was also doing project supervision over construction of the next several sections of the plant. CPEs of the project were Vladimir Alexandrovich Ivanov and Alexander Alexeevich Narykin, who later became the General Director of the Institute.
Lengiproenergomash Institute served as the General Designer of the project, and PI-1 was the subcontractor, working on the construction part, including foundations for equipment, sanitary and technical installations and the general layout plan for the project. There was a lot of work to be done; half of the Institute's staff members were employed by Atommash.
My job was to coordinate the work of different departments, accept their working documentation submissions, make copies and send them to the customer at a time when both CPEs were on business at Atommash. The plant leased a YAK-40 airplane, which was used to ship the materials - technical drawings, calculations, models - to the Plant's Capital Construction Office. Sending the documents (approximately once a week, and later once every other week) via a bus to the airport Pulkovo and loading the documents onto the plane was also part of my duties.
Four years at Atommash flew by like four short days. When I recall those years now, I think of them as happy years. It was at times difficult, yes. But we had enough strength and energy to manage everything. I was in many ways assisted by those around me, and their kindness was a big plus, too.
Atommash was a unique project in terms of area (more than 600 hectares) and equipment. The buildings were unique in world construction practice in terms of dimensions and loads on columns and basement foundations. The largest building was building No. 1, with an area spanning 704 by 318 meters, while the height of the crane runway beam stretched some 52 meters.
The equipment, made in the USSR and abroad (Japan, Italy, West Germany), was impressive. The overhead crane, made in Krasnoyarsk, could lift up to 1,200 tons (the reactor the plant made weighed 680 tons); the furnace was three stories high (its bogie hearth was big enough for three train engines); the gigantic press could apply 15,000 tons of pressure to shape the bottom of the reactor; unique turning-and-boring machines provided for the high-precision finish of the reactor's feedwell. For these types of equipment, our Institute designed adjustable buoyant foundations, which were unique in and of themselves, and foundations for all other equipment, including the equipment listed above. A side note: a reactor is a thick-walled bulb 15 m long and 5 m wide; the technological cycle of making the reactor is about three years.
I visited the plant twice, and I was very much impressed. Now consider that I had previously visited other large plants, including KAMAZ in Naberezhnye Chelny, so it takes a lot to impress me.
But then we had the accident at Chernobyl and Atommash was considerably affected; the speed of construction decreased. We continued working on new projects until somewhere around 1989 or 1990.
Then the USSR fell apart and in the early 1990s, industrial construction virtually came to a full stop. PI-1 staff started leaving, so the Institute barely managed to survive. Imagine that people had nothing to do yet still came to work so that they could at least grieve together. Then we gradually switched to designing gas stations and fueling complexes, and civil engineering projects, although this wasn't our specialization. But we are professionals, after all.
I started my first housing project as assistant to CPE in Kolomyagi (1998-2001), then we designed a high-rise apartment building in Togliatti (1999-2003, CPE - Oleg Antonovich Chernyavsky) and more housing in Moscow Region (Dolgoprudnyi and Zheleznodorozhnyi).
The Institute not only survived, we actually started gaining strength with some large orders - for warehouse terminals and automobile plants. The first project was the Ford Plant in Vsevolozhsk, then GM Auto, Hyundai, shopping malls, etc.
In 2003, the Institute received an order to design Katoka Diamond Ore Mining Factory No. 2 in Angola. On this project, I also served as Assistant CPE, working under O.A. Chernyavsky again. I have also worked with him on designing the Stationary container terminal in St. Petersburg and partially, on the project of the Southern Waterworks, because at a certain point in time, I was transferred to a different project and reassigned to another CPE.
My most recent major project was the Bzugu Sewerage Treatment Plant in Sochi (with Lengiproinzhproekt as general designer). The Institute designed several buildings (construction part) on that site. Boris Ilyich Rukavishnikov served as CPE, and I was responsible for the technical part. This project is nearing completion, and not only we as designers are happy to see it completed, but Sochi residents as well because previously-untreated sewerage was being dumped directly into the Black Sea.
As of today, I serve as the senior compliance supervisor.
I want to say that I was impressed by the positive corporate culture at our Institute, which was a great help in our work. I worked with more than just departments; I also met with customers, with whom we enjoyed very warm and friendly relationships. We have been in contact with some of them ever since, although we are currently not working on any joint projects.